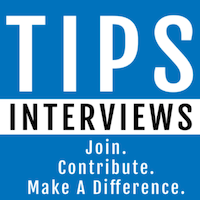 Empowering and Engaging the Everyday Cleaner with John LaRochelle
In this episode, we talk with John LaRochelle, a long-standing contributor and board member at TIPS, and President of Lighthouse Environmental Infection Prevention.
To gain a deeper understanding of John's impact, I turned to Michael Diamond, who succinctly framed John's journey: 'John has dedicated his career to uplifting those in the least paid positions. His advocacy and development of technologies and programs have not only enhanced environmental cleaning but also empowered and elevated the cleaners themselves.'
John's life and career are fundamentally about empowering and engaging the everyday cleaner.
During our discussion, we explored several key themes:
John's journey and career in the cleaning industry
His progression from a cleaner to a manager and eventually an industry leader.
Strategies to offer similar growth opportunities to your employees.
The importance of respecting cleaners, both as individuals and in their roles, and the impact of making them feel valued.
The extensive and varied benefits that arise from this approach.
John's narrative is an inspirational tale of discovering one's true calling, climbing the ranks in an industry, and consistently making a meaningful difference in the world.
---
John LaRochelle
John is the President of Lighthouse Environmental Infection Prevention.  He leads a team of experts who are dedicated to ensuring safe facility environments through building and maintaining effective environmental infection prevention programs.  In 2017, John founded Environmental Infection Prevention (EIP) as a result of his career long commitment to reducing illness and saving lives through the elimination of infections with best-in-class people, process and technology.  This expertise has been driving the expansion of the Lighthouse offering, culminating in its acquisition by Lighthouse in 2021 and the launch of the Lighthouse EIP brand.
John's career in environmental infection prevention began over 35 years ago with Sodexo.  He started his career as a housekeeper and rose through the ranks holding US, North American and Global Executive Leadership Positions. As the Global Leader for Environmental Infection Prevention, John was responsible for the development of their global environmental infection prevention and cleaning program.
John is an international speaker and recognized subject matter expert in environmental infection prevention. His professional career path has provided him with top to bottom expertise in environmental infection prevention, as well as the ability to establish productive collaboration with all the key stakeholders necessary to impact change. He is a Board Member of IC TIPS and HITS.
Learn more: