Gain real-time visibility into your operations with a custom dashboard that shows data that is important to you, when you need it. 
Eliminate manual data collection and reporting
How much time do you spend at your desk, tracking, reporting, assigning, following-up?  Let Tracer automate these processes so you can get back to doing the important aspects of your job!
Key Features
Dashboard for real-time views of performance
Customized EOC rounding audits and task management
Real-time recommendations for most effective use of resources
Training & certification
Predictive analytics to prevent breakout events
Asset management
Public surveys
It's not just about tracking data.  It's about changing behavior and creating an ecosystem that helps you identify your needs, improve program effectiveness, and drive successful outcomes through people, processes & technology. 
Capture All Your Important Environmental Infection Prevention Data and Visualize in One Place
What data is important to you? Gain real-time views of key metrics and performance.
Collect data from any technology or platform you are using.
Eliminate silos by sharing data with all key stakeholders.
Customized to meet your needs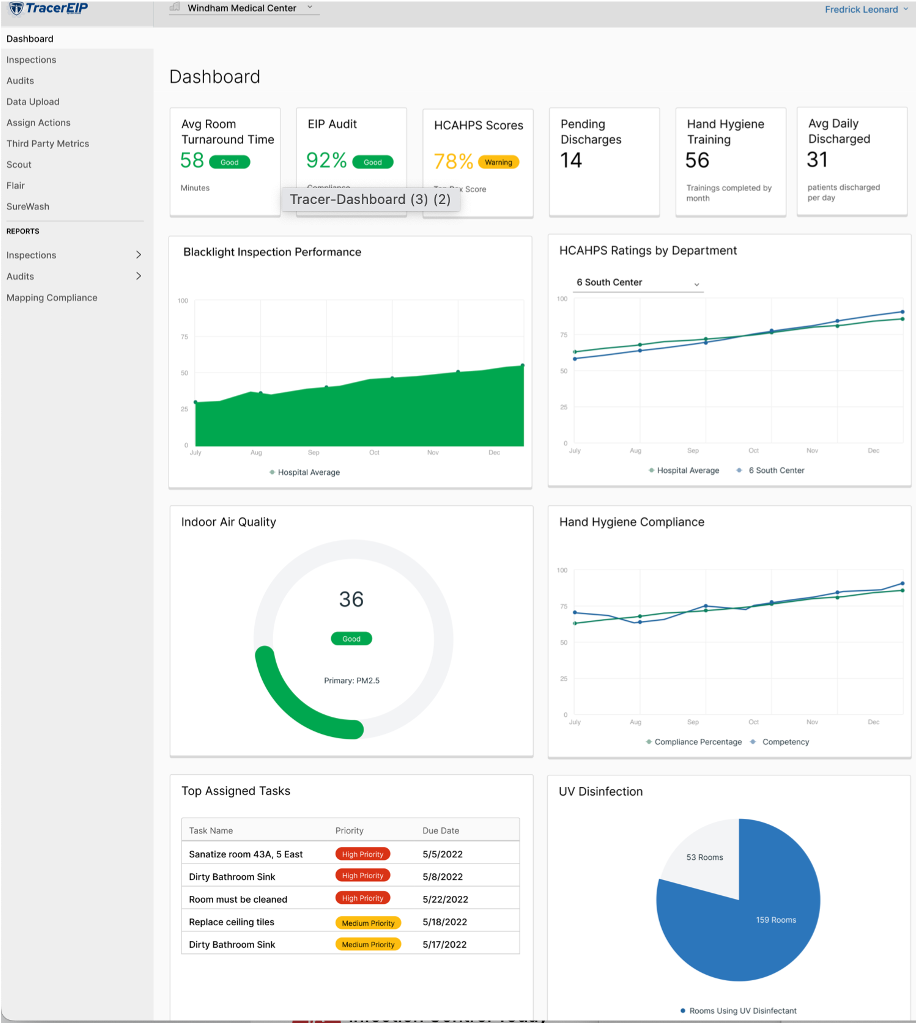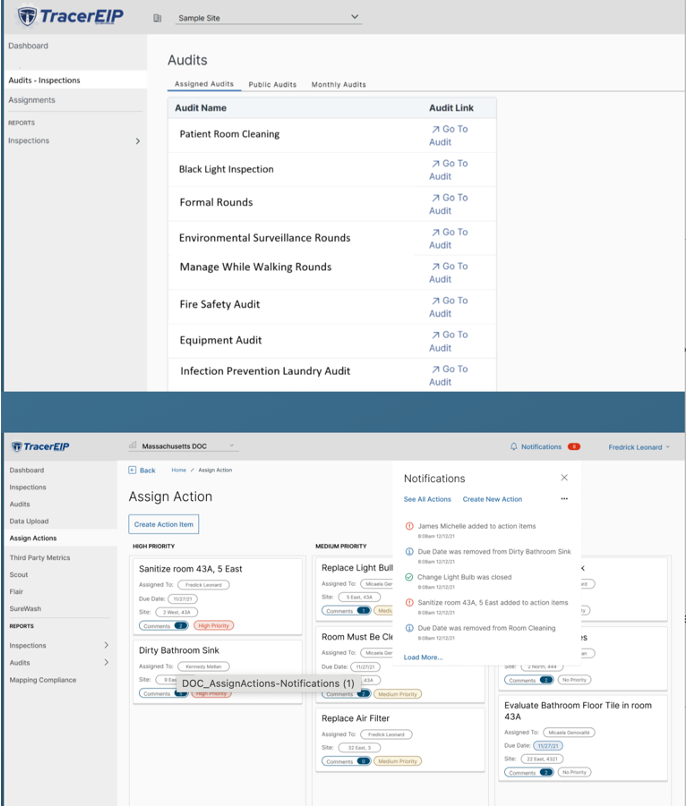 Audits and Assign Actions
Automates your processes end-to-end
Create an audit/inspection for anything you need to observe and track
Generates reports
Assign responsibility and identify who owns a task
Fully customizable
Prioritize work orders from real-time assessments
Generate immediate notifications on findings requiring urgent action
Sample Audits:
Clinical Rounds
Hand Hygiene
Regulatory specific inspections
Fire/Life Safety
HVAC
Maintenance
Asset Management
Streamline your asset management system.
Create a log of all equipment, service dates & inspections.
Maintain scheduled maintenance logs.
Assign ownership to equipment & tasks.
Meet inspection and preventative maintenance goals
Public Surveys
Custom questionnaires
Patient/Customer satisfaction can be placed into public surveys
Real-time notification
Deploy corrective actions immediately
More Information on TracerEIP